Dental Crowns and Bridges
Dental Crowns
Over time, your teeth can get damaged. This can happen for a variety of reasons, like tooth decay, injuries or just use over time. A dental crown is a tooth-shaped «cap» that is placed over a tooth — to restore its shape and size, strength, and improve its appearance. It can be made from a variety of materials, including metal or porcelain.
Fixed Partial Prosthesis (Bridges)
Fixed Partial Prosthesis (Bridges) can help restore your smile and function. If you're missing one or more teeth, you may notice a difference in chewing and speaking. A dental fixed bridge  replaces missing teeth with artificial teeth and literally "bridges" the gap where one or more teeth used to be. Bridges can be made from gold, alloys, porcelain or a combination of these materials and are attached to surrounding teeth for support. Bridges are cemented in place and cannot be removed by the patient.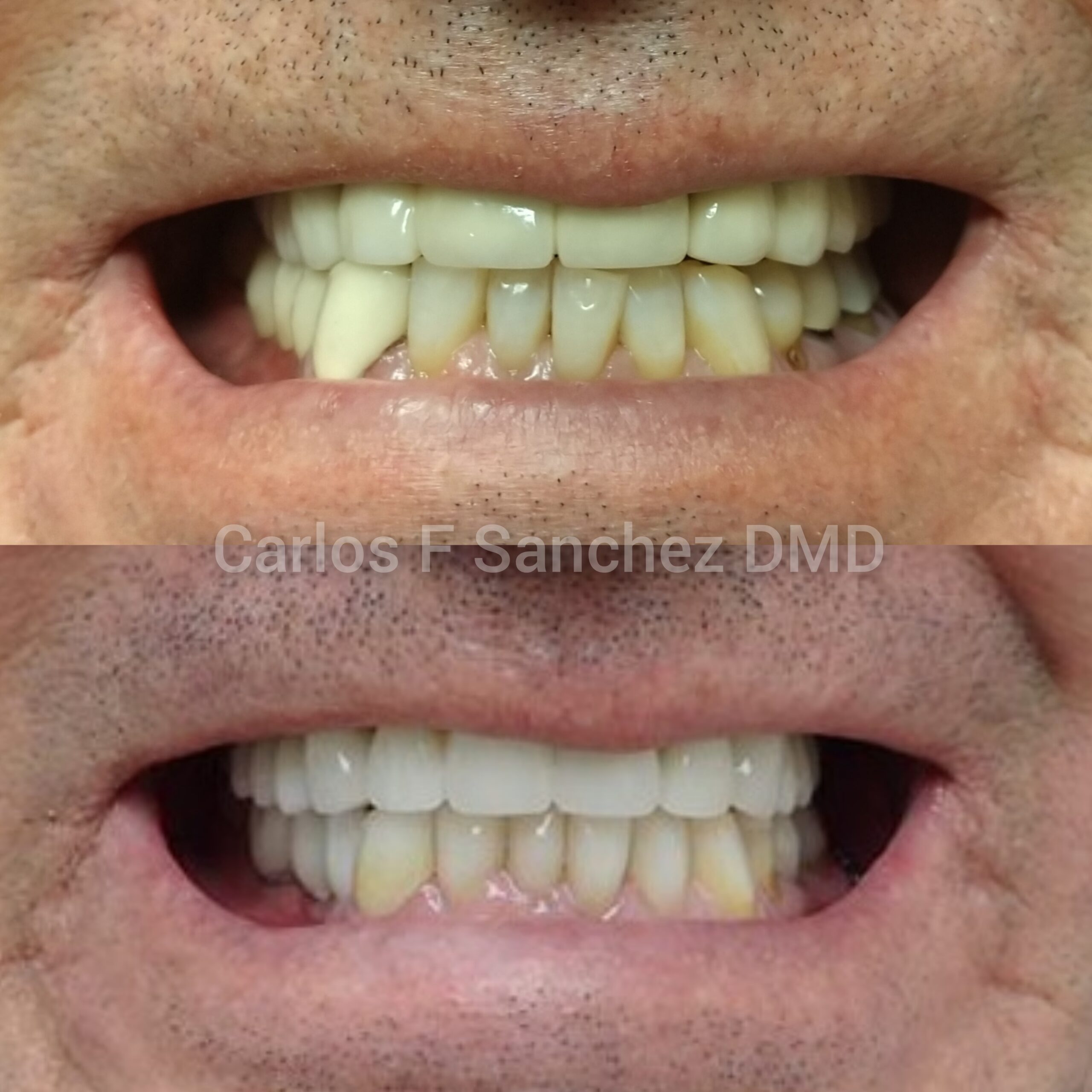 Who Needs a Crown?
You may need a crown:
1. To protect a weak tooth broken down from decay
2. To restore an already broken tooth or a tooth that has been severely worn down.
3. To cover and support a tooth with a large filling when there isn't a lot of tooth left.
4. To replace a broken or decayed crown.
5. To hold a dental bridge in place.
6. To cover misshaped or severely discolored teeth.
7. To cover a dental implant.
8. To make a cosmetic modification.
9. Following a root canal on a tooth because the tooth is more fragile and needs protection.
One-day Crown
You can get a crown in a single appointment. Same-day crowns can be achieved using computer-aided design (CAD) and computer-aided manufacturing (CAM). Your new crown is designed and milled from a block of ceramic right here in the office.
Onlay or 3/4 Crown
Some crowns only cover a portion of the tooth. If you don't need a full crown, your dentist might suggest an onlay or 3/4 crown instead.