Penndel Dental
The Penndel Dental office has been providing exceptional and comprehensive dental care to the community in lower Bucks County for over 50 years. Today, we continue to provide superior service with the aim of delivering the very best dental care in a friendly, family-type atmosphere.
We're committed to offering full-service care that meets the unique needs of each individual patient, from basic check-ups and cleanings to cosmetic care and dental implants. We are confident we can create the healthy, beautiful smile you deserve.
We invite you to contact us or call our office to request an appointment as well as ask any questions or concerns about your dental health. We look forward to your next visit!
Personalized and Compassionate Care
Dr. Sanchez and his staff strongly believe in offering personalized dental care. This means you are more than just another patient when you come to Penndel Dental. We will treat you as an individual and listen to your needs and concerns. We will give you all the information required for you to make informed choices about your dental care.
Technology
For patients in search of a modern dental office with comprehensive services, look no further than Penndel Dental! Technology is constantly evolving, making dental care more comfortable, efficient and less invasive. Our office is equipped with cone beam 3D imaging, computer aided design/computer aided manufacturing (CAD/CAM) technology, digital impressions, digital radiographs, surgical guides, and much more.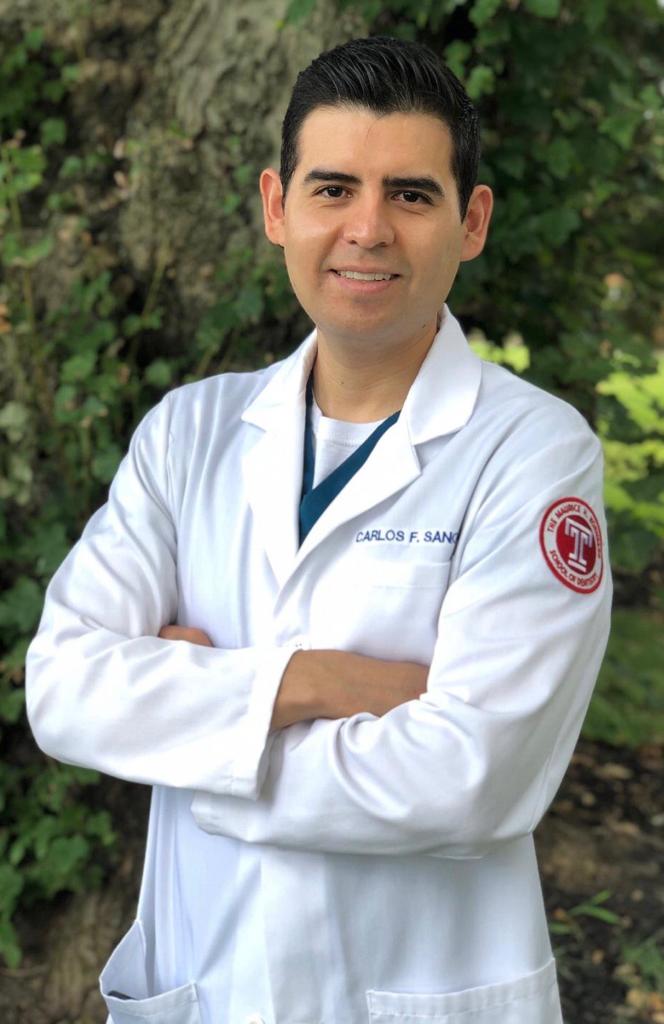 Carlos F. Sanchez, DMD
GENERAL DENTIST
Temple University Kornberg School of Dentistry
Dr. Carlos Sanchez received his undergraduate degree at Temple University where he majored in biology with a teaching certificate. He went on to receive his doctorate degree, graduating with honors, at The Maurice H. Kornberg School of Dentistry (The Temple University School of Dentistry) in Philadelphia, PA. Dr. Sanchez credits his passion for dentistry to witnessing the struggles of those without access to care. He's put action behind this sentiment having volunteered to provide dental care to the underserved in Haiti. Dr. Sanchez has also volunteered with Mom-n-Pa and CVIM- organizations dedicated to providing dental care to those who cannot afford it. Patients know Dr. Sanchez for his relaxed and pleasant demeanor making even the most dental phobic person feel comfortable. His considerable knowledge and skills across multiple disciplines in dentistry allow him to manage a variety of complex procedures. Dr. Sanchez is an active member of both the American Dental Association and the Pennsylvania Dental Association. He regularly participates in continuing education to stay on top of the latest advancements in dentistry. When he's not working with his patients, Dr. Sanchez enjoys film, jogging, traveling and spending time with family and friends. He resides in Montgomery County, Pennsylvania with his wife, kids and their two goofball cats.
Meet the Staff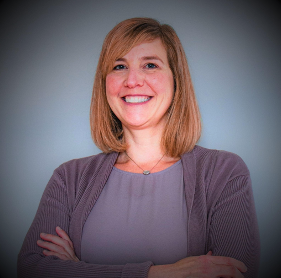 Heidi
OFFICE MANAGER
Heidi has been working in the dental field since the mid 90's. Her years of experience provides her the ability to help you navigate any dental question you may have. Not to mention her happy demeanor, welcoming smile and contagious laugh will put anyone at ease. Heidi's hobbies include scrapbooking, dancing, socializing and good food. When she's not in the office running around she's taking care of her family and spending time with friends.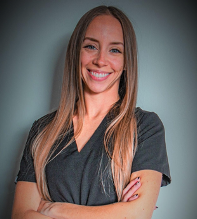 DEANNA
REGISTERED DENTAL HYGIENIST
Deanna was born and raised in Bucks County and has been proudly serving her dental community since 2015. Graduating from Manor College in Jenkintown, PA, Deanna found her niche in providing gentle, yet thorough treatment and care for her patients. Specializing in treating patients with anxiety, she has a way of making anyone feel comfortable in her chair. Outside of the office, her passion is practicing and teaching yoga. When she's not on the mat, you can find her outdoors with her fur-child or in the kitchen whipping up new recipes for her family and friends.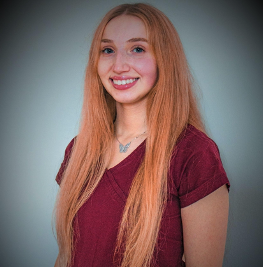 MEGHAN
DENTAL ASSISTANT
Meghan is a graduate from Bucks County Technical High School where she studied dental assisting. She is enrolled in Montgomery County Community College, where she is currently working towards her Dental Hygiene Degree. When she's not working or studying, she enjoys playing soccer, watching sports, and any free time gets spent with her friends and family sharing good times and laughs together.